PaperShoot stars from paper camera in 2013, we hope the camera can click people instead of just click the shutter.
The unique part about PaperShoot camera is the exchangeable case. 
We now have many designed cases with different materials, our case designers have been having so much fun creating different styles for every taste,and they would love you to experience that fun as well!
Because life is not complicated.
PaperShoot is designed to be simple and straight forward - it is a digital camera, period.
There are no mind buzzing functions to mess around with so that you can simply focus on being creative and capturing the views.
It comes with just two switches - the on/off button serves as the shutter clicker and another switch to select between different photo effects.
There is also a blue blinker which reminds you to insert a SD card or informs you that an image has been captured.
In addition to its simplicity in design, camera offers cool creative effects with its inbuilt photo filters. These effects include Normal,Black & White,Sepia and Blue.
It also comes with a fisheye lens and a wide angle lens for those who want to do more in their pop photography.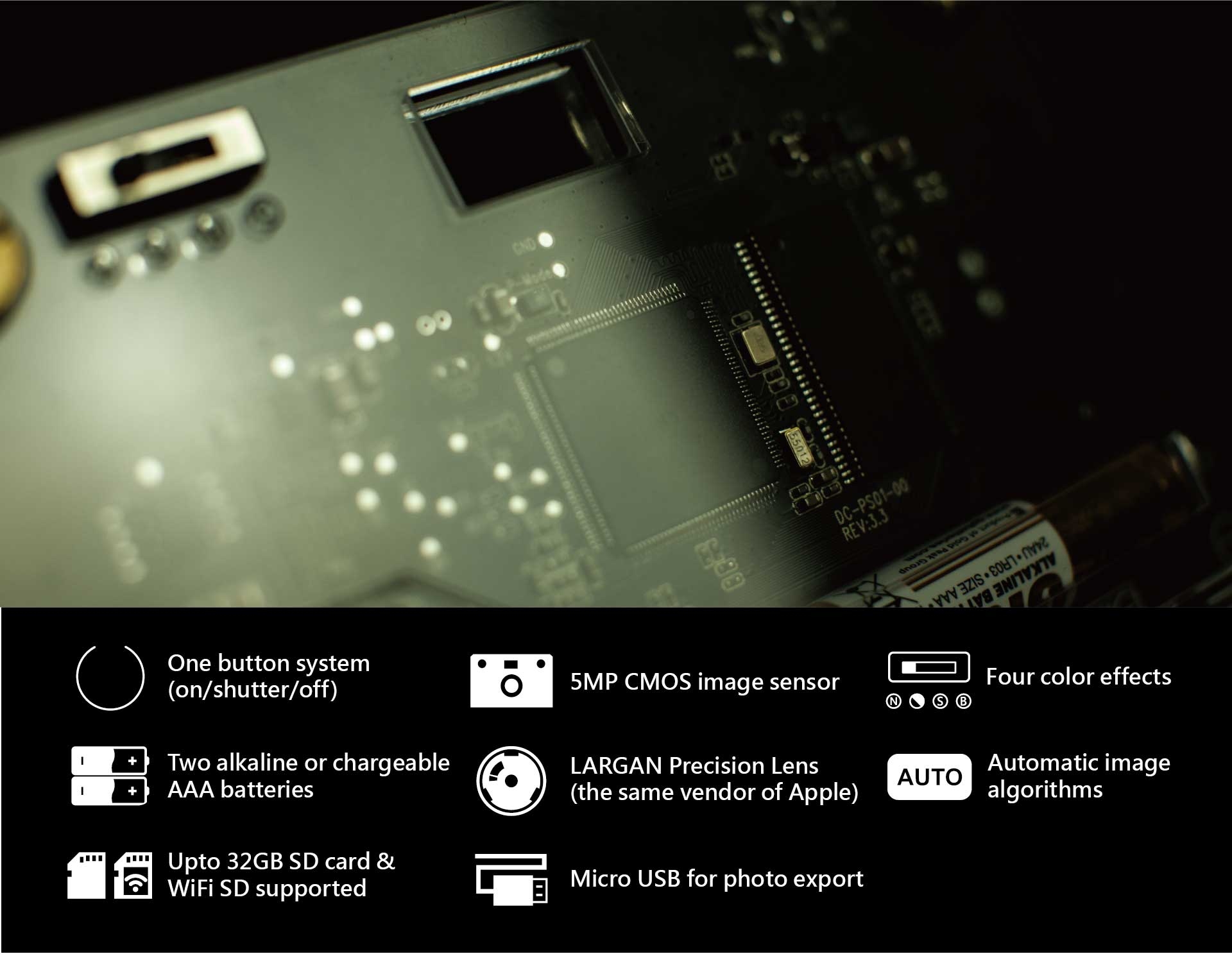 In the Box

Camera Board x 1
Camera Case x 1
USB Cable x 1
Camera Strap x 1
Fasteners x 4
Camera Size and Weight
Length: 106 mm
Width: 66 mm
Thickness: 12 mm
Weight: 80 g (including batteries)
The overseas shipping fee was charged based on 1 kg/per order. 
If the 
product's 
weight in the order is more than 1 kg, please feel free to contact us and we will take care of your request as soon as possible.
This product's weight (with the box) is 140 g.